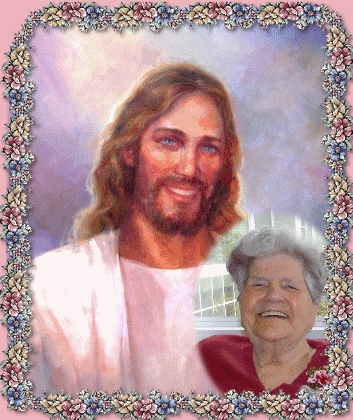 Loretta N. (Mitchell) (Waskevich) Groleau

July 28, 1922 – July 4, 2011

On July 4, 2011 at 7:00 AM, Jesus said "Well done, thou good and faithful servant….Enter thou into the joy of thy Lord." Matthew 25:21 and took Mom Home. She was a very special person to all who knew her but was most special to her family. Besides Jesus Christ, her children were more important than anything or anyone in the world. It was clear that she lived for us. She was a true mother and set a remarkable example for all of us to follow. She was always reminding us of how very special we were; how beautiful or handsome we were; how smart we were. She treated every one of us as though we were her only child and she was solely there for us.

Besides raising her family alone until she married Al, the year after I got married, Mom was always aware of those around us. If she saw a need, she was there. She loved cooking and baking and was always baking cookies; making spaghetti and meatballs; baking cakes or whatever she could think of to share with friends and neighbors alike. She loved bringing sunshine to everyone around her and was often at someone's door with either something she baked; a craft that she had made; or a little trinket that she had bought. Their smile of delight warmed her heart.

It wasn't until I grew older that I understood why Mom was always giving things away that had been given to her. It used to upset me because I felt that it meant that she didn't value whatever it was. On the contrary, I finally realized that she loved it but she was such a giving person and loved making people happy so much that she gave them things that made HER happy, regardless of what it was or who had given it to her.

Mom loved children and even long after her own were all grown and had left the nest, she always had cookies, candy or popsicles for any child who knocked at her door. Once she gave something to one child, a flock would follow and she'd happily pass her goodies out to them, too.

I think it was ironic that Mom had an enlarged heart. To her family and to everyone who knew her, she had a HUGE heart. To know her was to love her and we loved her beyond words.


Sparklers, fireworks and parades, the Fourth of July was a very special day to Loretta---her family tells me she loved the holiday and she got a new perspective on the festivities last Monday.

And, the Declaration of Independence, also reminds us that she was freed from a declining body that after 88 years had seen its energies, once so determined, finally depleted.

She was freed at last to receive the eternal life promised by Jesus Christ. Freed to take that closer walk with a Savior she trusted and considered a personal friend.

When I was at Susan's home Wednesday, I looked through Loretta's bible where I came across three references to Psalm 139, a psalm which, as we heard, depicts a very close personal relationship with God.

Listen to some of the verses again:

O Lord, you have searched me and known me. You know when I sit down and when I rise up; you discern my thoughts from far away.

If I take the wings of the morning and settle at the farthest limits of the sea, even there your hand shall lead me, and your right hand shall hold me fast.

The Lord who "held her fast" through a life that came with its share of challenges and difficulties.  I understand she could be a determined person when things needed to get done, the kind of person who liked to get the ball rolling by starting whatever needed to be accomplished.

She trusted the One who said "Very truly, I tell you, anyone who hears my word and believes him who sent me has eternal life, and does not come under judgment, but has passed from death to life."

A verse I also found circled in a bible study inside her Bible.

Think of the verses she found strength and comfort in. She lived alongside her Savior knowing she was not alone and would be taken to God's place of infinite love and care.

None of us, of course are perfect people, but God understands that, and continuously calls us to draw closer.

Loretta helped set an example for God's work in the world. Where do you see God in your life?

Where do you find the strength in the tough times?

What do you believe?

It is at times like these, when we celebrate a life well-lived, that we can see the possibilities that come with trusting the Lord, who has been with us all along our personal journeys.

And in those possibilities we find:


A God who turns our fears into faith.

A God who turns our sorrows into joys.

A God who turns our doubts into certainties, and, our loneliness into divine companionship.
We know that Loretta's journey in this life has ended. But, we also know that the resurrection of Jesus Christ promised eternal peace at the last to her and us as well.

As we celebrate Loretta's new life, let us also celebrate that same promise which awaits us.  

May it be so in each of our lives.

This is a note that Mom had scribbled on a piece of scrap paper and tucked into a card. We were her world.

This is a love note that Al had scribbled out to Mom. I also found this tucked away in a card. He wrote it two years before they were married.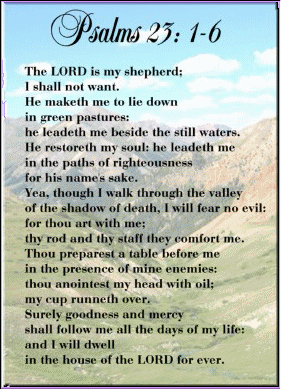 We Listen For God's Word

Psalm 139: 1-18

O Lord, you have searched me and known me. You know when I sit down and when I rise up; you discern my thoughts from far away. You search out my path and my lying down, and are acquainted with all my ways. Even before a word is on my tongue O Lord, you know it completely. You hem me in, behind and before, and lay your hand upon me. Such knowledge is too wonderful for me; it is so high that I cannot attain it. Where can I go from your spirit: Or where can I flee from your presence: If I ascend to heaven, you are there; if I make my bed in Sheol, you are there, If I take the wings of the morning and settle at the farthest limits of the sea, even there your hand shall lead me, and your right hand shall hold me fast. If I say, "Surely the darkness shall cover me, and the light around me become night," even the darkness is not dark to you; the night is as bright as the day, for darkness is as light to you. For it was you who formed my inward parts; you knit me together in my mother's womb. I praise your works; that I know very well. I try to count them--they are more than the sand; I come to the end--I am still with you.

The Gospel of John 5:19-25

Jesus said to them, "Very truly, I tell you, the Son can do nothing on his own, but only what he sees the Father doing; for whatever the Father does, the Son does likewise. The Father loves the Son and shows him all that he himself is doing; and he will show him greater works than these, so that you will be astonished. Indeed, just as the Father raises the dead and gives them life, so also the Son gives life to whomever he wishes. The Father judges no one but has given all judgment to the Son, so that all may honor the Son just as they honor the Father. Anyone who does not honor the Son does not honor the Father who sent him. Very truly, I tell you, anyone who hears my word and believes him who sent me has eternal life, and does not come under judgment, but has passed from death to life. "Very truly I tell you, the hour is coming, and is now here, when the dead will hear the voice of the Son of God, and those who hear will live.



Read by Great-Granddaughter, Alicia Chestna

AFTER GLOW

I'd like the memory of me

to be a happy one,

I'd like to leave an afterglow

of smiles when my life is done.

I'd like to leave an echo

whispering softly down the ways,

Of happy times and laughing times

and bright and sunny days.

I'd like the tears of those who grieve,

to dry before the sun

With happy memories that I leave

When my life on earth is done.

©Susan L. Anderson

OUR SPECIAL ANGEL

Bless this woman we held dear

Heart of gold, an angel fair

Giving life to babes so small

Helpless wee ones, six in all

Filled with love, she shined so bright

Brighter than the stars at night

Through troubled times and days of strife

This angel loved us more than life

Strongly, furiously she did fight

Holding on with all her might

This angel that we held so dear

Straight from God who sent her here

The light of love, of faith of hope

Willed herself to deal and cope

She taught us all to hold on tight

Through times of trouble, pain and fright

Reach for the sun, the moon, the stars

Have faith in God and make them ours

She taught us how to give and love

And how to pray to God above

Now in this, her 88th year

She's returned to God who sent her here

This special angel is now above

Ours to cherish and to love

Our Mom

Written With Endless Love

By Susan L. Anderson

©2011 revised from 2002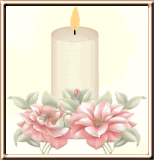 A Son's Reflection: Albin "Skipper" Waskevich


"Either I will find a way, or I will make one"

is a quote from a famed Elizabethan poet, Sir Philip Sidney, and recently brought to my attention by a very dear friend.



Throughout her 88 years of life, Loretta truly lived by that philosophy - especially when it came to raising her six children. 


Like all of our lives tend to be, Mom's life was sharply divided into several "phases."


Born into a solid middle-class family of Italian and Danish parents, Mom lived through the great depression of the 1920's.  During World War II, she married her first husband, Albin Daniel, who fathered her six children over a 15 year span.  Together, they embarked on a journey of life that started in Worcester's 3- deckers, and progressed to the rural lands of Spencer, where life focused more on the "basics".  After several years of living without indoor plumbing and other amenities for her growing family, Mom had to relocate her family to a healthier physical environment.


In 1960 she gathered her six "jewels" and moved us to Great Brook Valley.  At a point in time when being a single parent with six children was an even more daunting task than it would be today, she proceeded to guide and lead each of us through the minefields of temptations and bad influences that surrounded us.  She became a shining light not only for her six children, but countless others throughout those growing years.


Though we were "dirt poor" and struggling, Mom never failed to remind each of us how brilliant we were, how beautiful we were, and to hold our heads high.  Our clothes were seldom (if ever) new, but they were always spotlessly clean.  After all -  "cleanliness is next to Godliness."


Her life enjoyed a major change for the better when she met her second husband, Alphonse Groleau.  After a very "hesitant" courtship (Mom was rather skeptical of men at this point), they married and began life at a somewhat more comfortable level.  For the very first time, she was able to enjoy traveling and dining out.


Of course during all of this, her children were her priority.  Al not only accepted, but encouraged her efforts.  They truly enhanced each other's lives through 38 years of marriage. 


The challenges of keeping her family together required a strength and determination that few possess.  Living in a society during times when she was frequently encouraged to place her children in foster care she never considered that an option.   -
She found a way
–


Mom's favorite times were family gatherings - primarily Christmas and the 4th of July.   Having one of Mom's hand knit Christmas stockings is something almost all of us are able to remember her by.  She could get seriously competitive (especially with her sister) in those "Yankee swaps".


When it became apparent to her that she couldn't physically be here for July 4th, 2011,
she found a way
to be there in spirit.


"Either I will find a way, or I will make one."
-  her creed to the very end.

Thank you so much for being here.








Albin Waskevich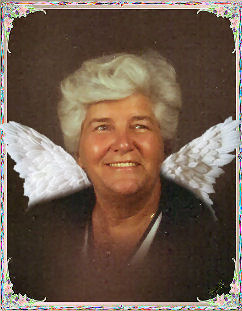 Also sung at the service were these beautiful hymns:

In The Garden and Amazing Grace

Precious Lord Take My Hand sung by Jim Reeves



"Thanks for sticking by me….You made my difficult times a lot easier."

Dear Mom,

Thank you so much for standing by me. It's so hard, Mom. So often I wish I was back with you, laying on the sofa & waiting for you to cover me up.....

....My savior is you. I wonder how you fed, clothed, bought Christmas presents & filled 6 Easter baskets year after year. I never felt poor. I guess it was your love for us that covered up the hard times.

I admire you so much. You're ambitious, beautiful, caring & the best damn mother in the world! YOU are our family's most precious gift – My Mom.

I love you,

Lee XO

On a Handmade Card From Marie to Mom

Age 14

Mom wrote on the back "My beautiful Marie – 14 years old"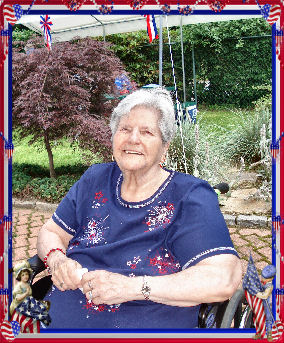 A MEMORIAL SERVICE

CELEBRATING THE COMPLETED LIFE OF

LORETTA N. GROLEAU

Eulogy by the Rev. Dr. Barry J. McCarthy

Special Remembrances

Poetry Readings written by daughter, Susan Anderson

Note From Susan

7/11/11

With me, poetry is the best way of expressing my feelings. Although I've written several for my Mom, these two are the ones I chose for her prayer cards. After Glow is a poem I wrote many years ago. It depicts how I think she felt leaving us and moving on to a far better place to be with Our Lord and Savior, Jesus Christ and with God Our Father, there to await our arrival. Knowing that she is free of all of her pain and is happy and healthy brings me peace.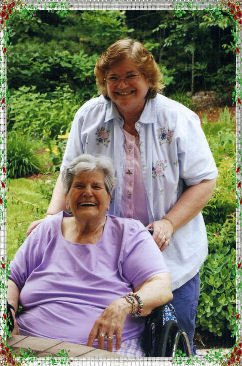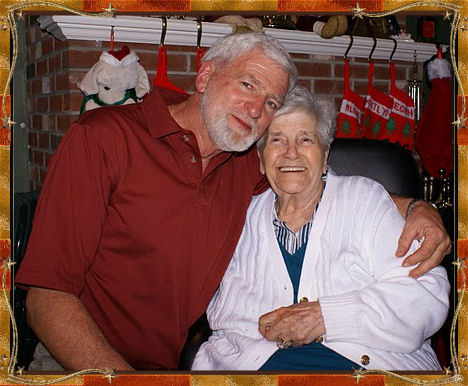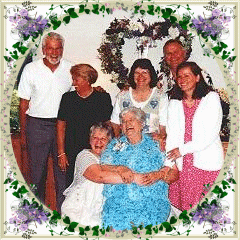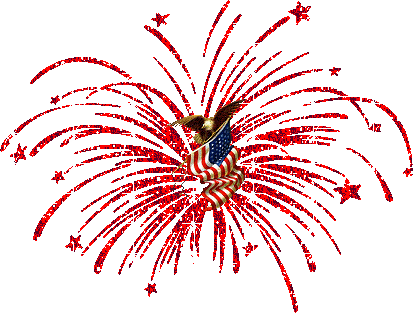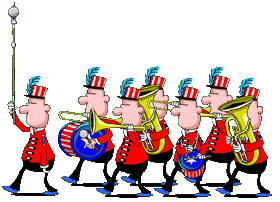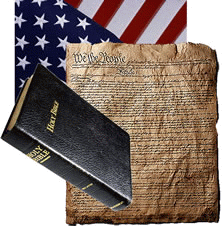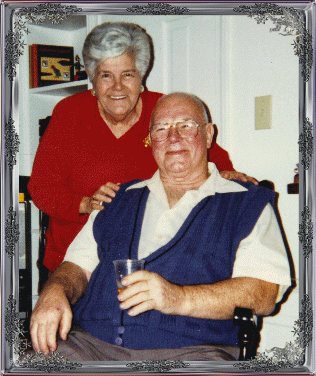 An Excerpt from a Note From Lee to Mom

4/11/88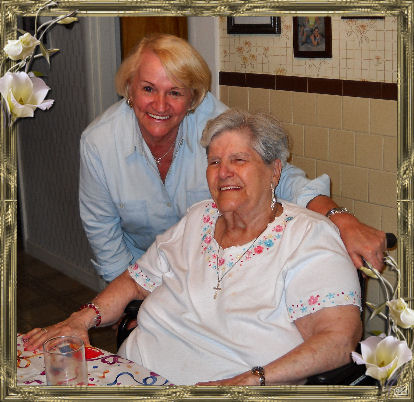 "Thank you God,

                     for the sun, and the moon, and the soil.

                     But Most of all,

                     Thank you for giving me the Daisy…

                                                          My Mother          "

Dear Mom,

No card in the store could say how much I love you, and hope you have the happiest Easter ever. Thank you for just being you!

I LOVE YOU,

Marie

    XXX

       OOO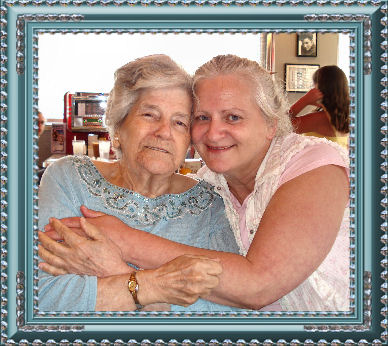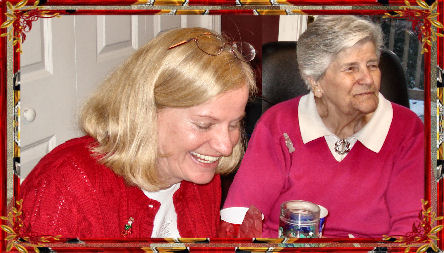 Love is the light in the window of home.

"Home is where the heart is..."

a saying that's so true

When home means a mother

as wonderful as you.

That's why this brings

a world of love

and a heartfelt wish to say,

"Hope a special mother

has a very special day."

Love,

      Denise

               XXXOOO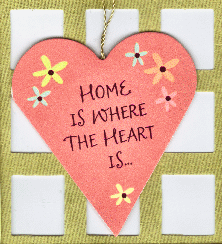 Danny was Mom's "baby boy" and she adored him.

This card from him that Mom had saved, expresses the love he had for her perfectly.

"It takes a very special woman to be a wonderful mother....

and a wonderful mother to be a very special friend."

You always have been there for me

No matter what I've needed,

You've comforted and sacrificed,

You've helped and interceded.

I think back on the many times

When I've felt down or lost

When you did all you could for me

No matter what the cost.

My life's been changed in many ways

by your warm and loving touch.

I'm grateful, Mother,

And I love you very much.

Love,

Danny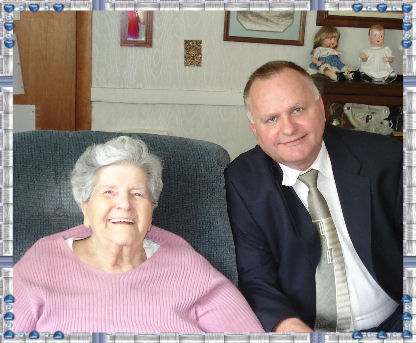 Denise always picked out beautiful cards. Here is one of the many that she so lovingly chose for Mom.

Mom, we love you more than words can say.

We miss you and look forward to the joyous day when we meet again in heaven.

"Well done, thou good and faithful servant....

Enter thou into the joy of thy Lord."

                                                        MATTHEW 25:21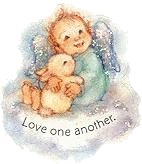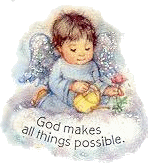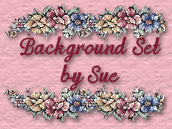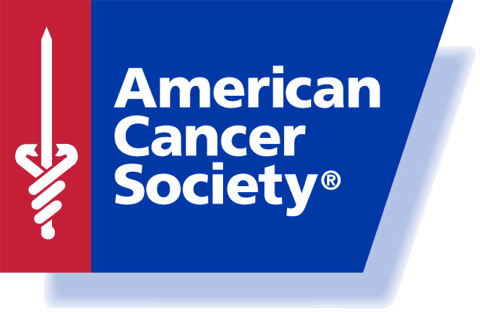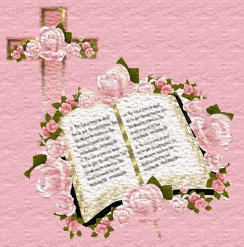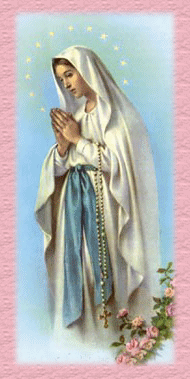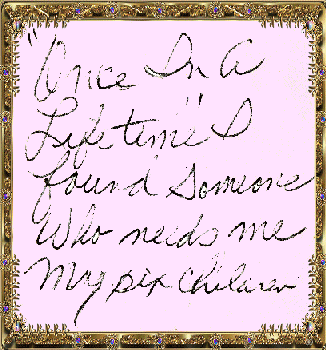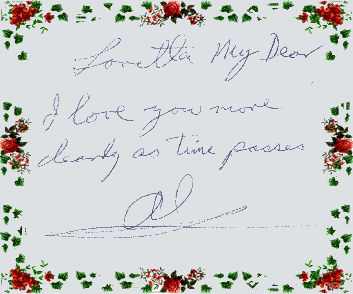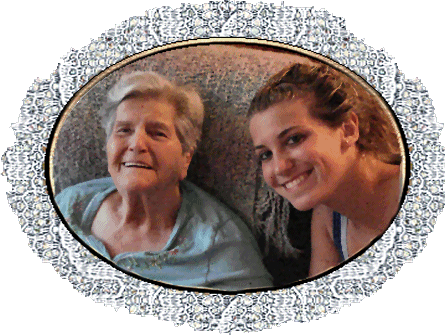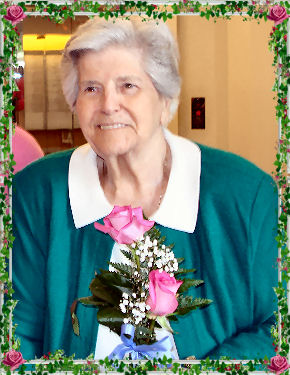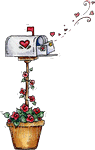 This prayer was written with love by Mary Ann Soderberg. She and her husband Tom lost his Mom on June 29th, 2011. Lillian was Mom's first roommate at Knollwood Health Care Center. She and her family were wonderful people and we quickly became friends. I feel like they're part of my family.

Dear God, up so high in the sky

Please look out for our loved ones

Who had to say good-bye

They taught us how to be patient and kind

No other like them shall we find

They were faithful and true

And liked best to live for you

By praying and doing good deeds

And helping others who had an assortment of many needs

Grant them peace and rest

For they did their very best

To honor what you did for the human race

To overcome Adam's sad disgrace

We want the reality of having our mom's in the house you prepared for them

And tell you how much they loved you without shame

Because you called them by their name

And for us you do the same

We will love and honor your gift of life

And follow your will to love them as before you called, Loretta and Lillian to your opened arms

Thank you Dear Lord

Amen

The Groleau and Soderberg  Family


You can click on Lillian's picture to view her memorial.