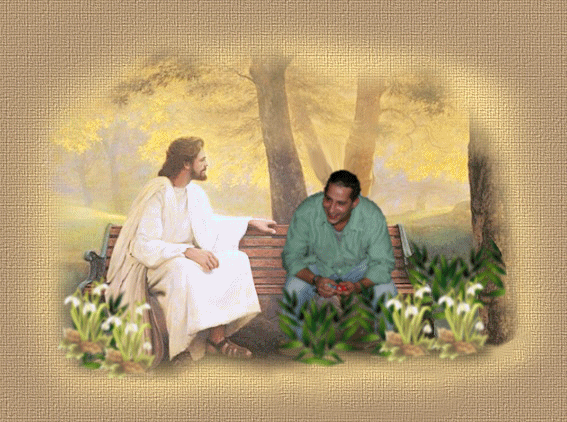 On February 14, 1975 a baby boy was born. His name was Ryan Andrew Kuizinas and he was the perfect little Valentine baby. He and his older brother Charlie were not only brothers but also best friends. Their Mom adored them both.

On February 25, 2010 Ryan passed on to his final resting place in heaven. We will all miss him dearly. The joy of his life was his beautiful 5 year old son.

We were so proud of the "Ryan" that we once knew who tried so hard to become the best person he could be.

Until we meet again, we know you'll watch over your loving family and friends who hold you so deeply in our hearts. We love you!

Footprints

One night a man had a dream.

He dreamed he was walking along the beach with the LORD.

Across the sky flashed scenes from his life.

For each scene, he noticed two sets of footprints in the sand;

one belonged to him, and the other to the LORD.

When the last scene of his life flashed before him,

he looked back at the footprints in the sand.

He noticed that many times along the path of his life there was only one set of footprints.

He also noticed that it happened at the very lowest and saddest times in his life.

This really bothered him and he questioned the LORD about it.

"LORD, you said that once I decided to follow you, you'd walk with me all the way.

But I have noticed that during the most troublesome times in my life,

there is only one set of footprints.

I don't understand why when I needed you the most you would leave me."

The LORD replied, "My precious, precious child,

I love you and would never leave you.

During your times of trial and suffering,

when you see only one set of footprints,

it was then that I carried you."

© Carolyn Carty, 1963

















In Our Hearts

With Ryan came sunshine

A heart filled with love

Green fields of clover

A gift from above

His smile was contagious

His dimples so deep

Tall, dark and handsome

For his loss, we weep

Ryan was so proud

Of his precious son

They'd laugh and they'd play

And have lots of fun

We'll miss you dear Ryan

In our hearts you will stay

Dakota's guardian angel

Watch over him each day

Watch over your mother,

She loved you so dearly

And your brother Charlie

Who loved you, clearly

Sleep peacefully now,

You're safe and you're free

Know that I'll love you

For All Eternity

Aunt Susan

© Susan Anderson 2010

You closed your weary eyes today

You drifted off to sleep

Leaving those who loved you so

Fond memories to keep

Your gentle heart will stay with us

Your dimples and your smile

Your kindness, love and gentle ways

You had since a small child

When God reached down, you took His hand

We know you're safe and free

But know that in our loving hearts

Is where you'll always be

I know we'll meet again someday

And with a warm embrace

I'll hold you closely, whispering

You've filled my heart with grace

Love Forever,

Aunt Susan

© Susan Anderson 2010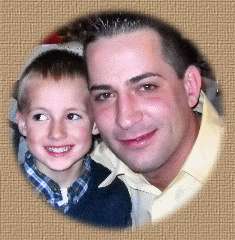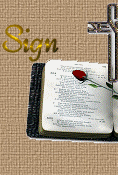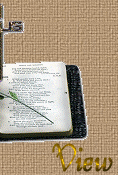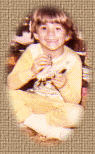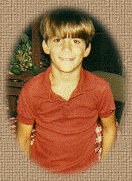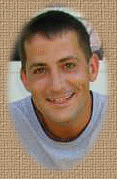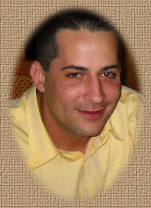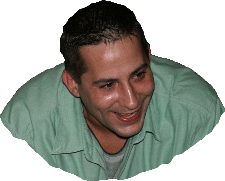 You can also click on the buttons to the right to see Ryan's Memorial Photos.

Ryan's Obituary

Ryan A. Kuizinas, 35, passed away Thursday Feb. 25 in St. Vincent Hospital.

He left a son, Dakota Ryan Kuizinas, his mother, Loretta Carpenter, wife of Donald Carpenter of Pompano Beach, Fla., a brother Charles D. Kuizinas of Alton Bay, New Hampshire, his maternal grandmother, Loretta (Waskevich) Groleau of Worcester, several aunts, uncles, and cousins.

Born in Worcester on February 14, 1975, he lived for several years in Florida, graduating from Plantation High School. He attended Kaiser College and was self employed.

Ryan will be missed by all the hearts he touched. He was generous, kind, loving, sensitive, and had a wonderful sense of humor. He had an infectious laugh that complemented his personality and made everyone around him feel good. He enjoyed spending time with his son, as well as with his big brother. Ryan enjoyed being outdoors whether it be fishing, swimming or relaxing on the beach. His spirit and his heart will forever be remembered as his family's ultimate Valentine.

A memorial Mass was held at 11 a.m. on Saturday March 6, 2010 in St. Paul's Cathedral 19 Chatham St. In lieu of flowers, donations may be made to an account that has been set up with Digital Federal Credit Union for the benefit of Ryan's son Dakota. Any donation can be mailed directly to the Worcester branch at 225 Shrewsbury St. Worcester, MA 01604 attn. Darryl Diamond. Please make checks payable to Dakota Kuizinas.

CASWELL-KING FUNERAL HOME 474 Grove St. directed arrangements.

This brief candle that was Ryan Kuizinas is out and he will be heard no more. Yet he will continue to be a warm presence in the minds and hearts of many of us to the ends of our days. We will bask in the glow that was this brief candle and we will take solace in the good memories with which its light has endowed us.

In this moment as we begin to comprehend the meaning of our loss, we fill the void with faith, with pictures, with stories and writings. And these will be the rod and the staff that comfort us in this strange valley as we seek meaning for what is surely incomprehensible. So it is that we will proceed in our lives, treasuring the full measure of the brightest moments of the candle which burns no more. And so it is that we will live the expectation of the young, as yet flickering, light which will bathe us in a new but familiar radiance.

by

Peter J. Adams








Msgr. James P. Moroney

Homily For Ryan

Each one of us who knew Ryan, asks why.

Why did he die so young?

Why did he have to endure such suffering in life?

Why will he not see his beloved Dakota grow into a man?

But behind our questions lies an even deeper one, which illumines all our questions and provides the basis for all human loving and life:

Why did God make me?

Why did God make you?

Why did God make Ryan?

The Catechism definition I learned as a child is not a bad place to begin:

God made me to love Him and serve Him in this life and to be happy with Him in the next.

God is love. All that is good or true or right is of Him.

But there is selfishness, as well. All that is evil or deceitful or just not right is of Satan.

And from Ryan's first breath upon merging from Loretta's womb until his last breath down the street from here last week, light and darkness, good and evil, love and selfishness battled for his heart.

We saw that light so often. It shone from his eyes when he spoke the name Dakota, my son. Nowhere was the purpose of life more clear to Ryan than in the passionate love he bore for his son.

We saw the light when he came to Church and knelt back there.

We saw the light when through good and hard work he struggled to put things back together.

We saw the light when, in an infinity of moments, he sought to pull himself out of a maelstrom of suffering and selfishness and pain.

We and he saw Christ, the light, and sought to grasp His hand.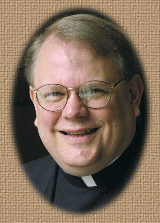 But in Ryan's life we saw the darkness, as well. We saw the darkness in a bottle and in substances that used him more than he used them. We saw the darkness in an infrequent but very real despair that says "what's the use" and just gives in. Ryan saw the darkness in a single room, all alone, and one whiff from living on the street.

Light and darkness struggled in Ryan's heart each morning, each noon, and day with the setting sun.

His was the same struggle which nailed the Son of God to a cross, which tortured and stripped him, which spat on him and cursed him, and which buried him in a tomb convinced they were done with him and that the story was done.

But by His glorious passion, suffered by Jesus for me and for Ryan and for you, we know that the story has only begun. We know that on the last day Ryan will arise from the grave in which we will place his earthly remains and that he will stand before the Lord Jesus who struggled and suffered and died for him. We know that he and we will be judged and that Christ will look deep within our hearts at all the light and all the darkness and all the struggle and all the pain, and if we are found loving, forgiving and true…if by prayer and sacrifice and Holy Communion we have come to look like loving servants of God…then He will welcome us home to heaven to be with Him forever in paradise.

Just as we know that if we have abandoned Christ and His Church, if we have given in to selfishness and pleasure and all the temptations of and darknesses of this world, that we will be consigned to eternal darkness and emptiness and pain.

But ours is a merciful God, a Just God, but rich in mercy. And so we come to Church and offer the Sacrifice of the Mass that we might join our brother Ryan to the Cross of Christ and beg that He forgive his sins and lead him home to heaven. The best gift, the only gift which we can give to Ryan for the rest of our lives is to pray for his immortal soul, and beg Christ to lead him home to heaven on the last day.

When Ryan was at his lowest, when he did not know where else to turn, he came here, to the Church and sought God's help. He got it. And he gets it still.

Like the Prodigal Son, may each one of us, each strugglers in light and darkness, come home to the Church, repent of our sins, and be one with the Cross of Christ, which is our only salvation.

So, Ryan:

Why did you die so young? Why did you have to endure such suffering? That you might learn to love God and to serve him. And to be happy with him. In this life and in the next.


The beautiful songs on all of these pages were specially chosen by Ryan's mom. They are all beautifully sung by Susan Boyle and are from her CD entitled "I Dreamed A Dream".

Ryan and Charlie were not only brothers but were best friends. Charlie is an artist and Ryan beamed with pride whenever he spoke of his work. I'm including the link to his website here because I know Ryan would have shared it with the world if he could.