On July 11, 2010, Lee, Donny, Charlie and Joyce set out to carry Ryan to his final resting place….the place he loved the most…..the place where he could be free….where he could drift away into the sunset. Ryan was like the ocean…..vast….loved by all who knew him and those who wished they did. He was just as kind to a stranger as he was to those he knew well. He had a heart befitting a king and whenever you saw him, it was with his arms outstretched for one of his great big hugs. When he hugged you, your heart melted because it was so warm.

Ryan's Loving Mom Relayed Their Fateful Story to Me

Just as they were getting ready to go over to Rye Beach to release Ryan's ashes…which they had planned to do from a rock jetty at low tide, Charlie received a call from a friend. He was at a restaurant that displays some of Charlie's paintings and wanted to buy one of his large "Great Escape" prints.

Charlie immediately brought some prints down there, and told his friend what his plans were for the day.  His friend offered to call a boat captain he knew in the lobster trapping business down at Rye Harbor. He thought he would be more than willing to take them out on his lobster boat.  His hunch was right and from that moment on, everything fell into place as if they were planned that way right from the start. Soon they were headed to Rye Harbor to meet the Captain of the lobster boat. As you can see by the slideshow above, it was a perfect way to say good bye to Ryan. It was a send-off that he would have been deeply happy with.

As you read further, you will see how the lobster boat and the painting tied together as though it was planned that way. I feel certain that God had a hand in giving us this beautiful gift. Perhaps it was His way of letting us know that Ryan is safely Home with Him, watching over us with all of the love that we hold in our hearts for him.

On the morning that Ryan left us he had called Joyce and asked her to see if Charlie would send him one of his "Great Escape" prints.  He had discussed this painting with his brother in great detail as it was being created and he loved it. It was a lobster painting! I can't even begin to describe it as well as Charlie so I'd like to share with you what he wrote.



The Great Escape from my perspective:

I started this painting a few months before Ryan passed away.

In fact, I talked about it with him on a couple of different occasions. He was happy to hear about it and I knew he would've been proud of the finished product, seeing that it has a lot to do with him.

The painting took on many different faces throughout the project, ultimately becoming what you see here today. On the surface you see the lobster at a bar, a crooked lighthouse, some seashells, an old trap with a seagull on it and a sunset.

But there's more…..

The whole composition is meant to portray happiness through the eyes of a lobster who was trapped against his will and managed to escape to a world other than the one he has ever known. A lobster's world is in the ocean, as a human's world is on land, or "the Earth". The idea was that the seagull standing on the lobster trap would signify the ascension into the heavens signifying Ryan's new world. The bubbles from the drink tie the two worlds together somehow, through love, laughter and good times. The crooked lighthouse, to me, signifies the imperfections in us all, and our imperfect lives. The overall quality of this entire painting, to me, is that Ryan is looking down on it all from the stars above, in his new world,

happy….

Thus…..



He presented this beautiful painting filled with love and deep meaning to his Mom with this note (written in his own hand):

MOM, I LOVE YOU SO MUCH. THIS PAINTING MEANS A LOT TO ME AND I WANT YOU TO HAVE IT.

LOVE,

CHARLIE XOXO

The lobster boat….Rye Beach…the beautiful roses Lee and Charlie scattered with Ryan's ashes….his ashes that seemed to take the form of Ryan…diving in and floating away…..led by one lone seagull who stayed with him throughout his journey….seeming to watch over him…..to guide him….yet showing his respect by keeping his distance until Lee gave her permission to lead Ryan through the last leg of his journey Home.

Ryan may have left this world but he didn't leave it without leaving his beautiful memories with us to hold tightly onto until we meet again in heaven. I know he's watching over us, especially guiding his loving Mom, brother, Charlie and son, Dakota. He's guiding them all with every bit of the love that he had for them here on earth. He was a free spirit and so this painting, the ocean, the lobster boat…..the way he seemed to drift away…..even right down to the seagull…were all Ryan.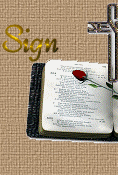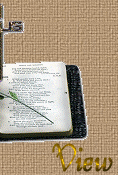 Precious Child by Karen Taylor-Good